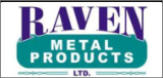 Residential and Commercial Applications
Complete Heritage Restorations Services
Residential and Commercial Applications
Raven Metal Products have been an integral
part of our Vancouver Island communities
since 1998. Chances are good that a piece of
metal on your roof or around your home was
made by Raven Metal Products, right here on
Vancouver Island. We provide a complete
array of flashing, wall and exhaust vents,
perforated aluminum, soffit panels and so
much more that is used on most west coast
homes. We have an on line catalog (link
below) for your use, and handy guidelines for
the first time installer (link below). Raven
Metal Products can be found at Slegg
Lumber, Rona, Home Hardware and other
fine retailers across Vancouver Island.
Short Cuts To:
Raven Flashing Catalog
Raven Vent Catalog
Raven Chimney Cap Catalog
Raven Colour Charts
Raven Custom Finials
Installation Drawings**
** The installation Guides are meant to be a
reference only. Please check with local
regulations.**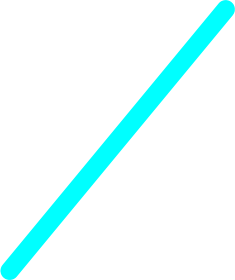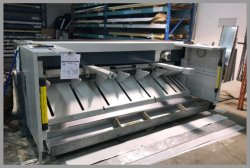 Raven Metal Products have long specialized in re-creating
sheet metal artistry from days gone by. Some of the
original historical buildings on Vancouver Island, and the
lower mainland have had there amazing artwork and style
re-created by the metal artisans of Raven Metal Products.
Historical restorations of cornice and decorative metal is a
true art form and very much a specialty of Raven Metal
products. Our "A" team is made up of the finest metal
artisans and installers to be found anywhere. Raven
recently completed the metal restoration, manufactured
copies of long gone pieces from photographs and
provided the top notch installation on the complex
decorative metal of the Tamura Building project located at
Powell and Dunlevy, in Vancouver B.C. Canada.
Raven Metal was selected by the Vancouver Historical
Society as the Sheet metal specialists to undertake
historic restorations of this, and other class A historical
building on the mainland and Vancouver Island. Beautiful
old buildings are coming back to life once again thanks to
the hard work of the very talented crew of Metal Artisans
at Raven Metal Products. Serving Vancouver Island since
1998.
Raven Metal Products also operate a wholesale
division for residential and commercial
contractors from across the province. Our
flashing, vents and specialty metal order forms
can be downloaded from this website. Each
profile has a drawing that clearly shows the
product and the places where we need your
dimensions. Easily print the PDF forms for the
material with the desired profile, tell us the color
and gauge as well as when you need it, and
where. Contractor orders are usually ready
within 72 hours. (Please allow 3-5 days for
manufacturing on large volume orders, or
custom specialty items, allow 30 days for any
custom copper or custom chimney cap orders.
SUPPLIERS TO:
Slegg Building Supply
Rona
Home Hardware
Windsor Plywood
Ask for Raven metal vents by name at your
local dealer.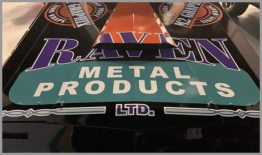 Raven provides bodywork for this outstanding young driver #2 Caleb Frieson
LOOK FOR THE NEW CAMARO COMING SOON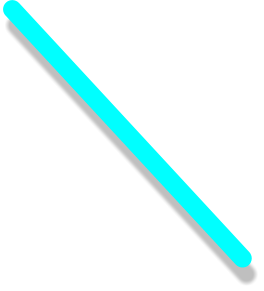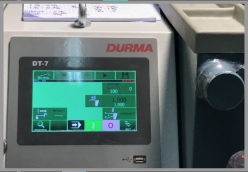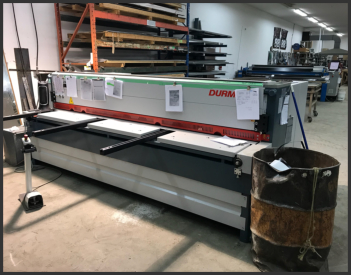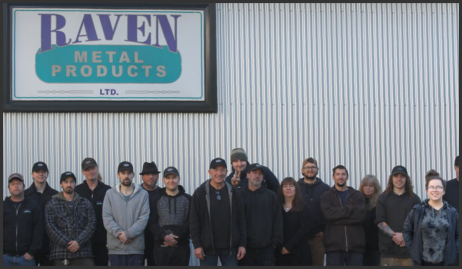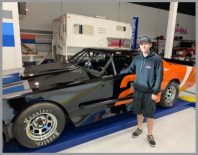 ARCHITECTURAL SHEET METAL


ARCHITECTURAL SHEET METAL MANUFACTURING



Wholesale Distributor Division